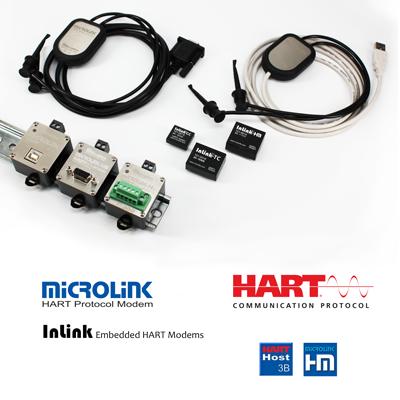 Provides a simple communications link to HART® devices (Highway Addressable Remote Transmitter). Cable and DIN mount HART protocol modems with USB and RS-232 interfaces. HM HART modems provide Modbus-RTU support. InLink HART modem modules for OEM embedded applications.
---
HM Series HART protocol modems can be used as a standard HART configuration modem or setup as a HART master to continuously poll HART devices storing variable data into modbus registers.  Modbus commands can read HART device variables. HM configurator and HART device addresser software apps included free.
---
These RS-485 converters easily connect your two-wire RS-485 device to a RS-232 or USB port and feature auto transmit control - eliminating the need for RTS (request-to-send) direction control. Glitch-free power up/down permits live insertion or removal.
---