HART Products CD File Download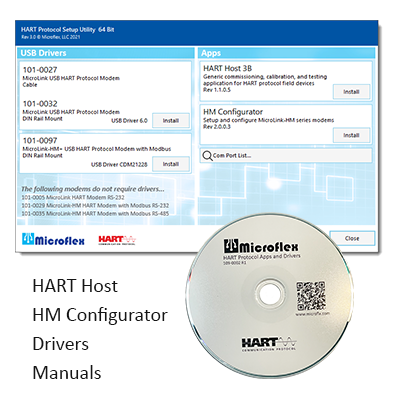 Microflex HART products include a CD rom with all the necessary applications and drivers.

Add to Cart to gain access to a compressed, self-extracting CD replacement file.

Watch Getting Started Video on YouTube.com
Rev 3.2 Includes...

Microflex HART Host 3B   Rev 1.3.0.1
HM Configurator   Rev 2.0.0.3
USB Drivers for 101-0027, 101-0032, 101-0097
HART Product Manuals
This is helpful if you have lost your CD or do not have a CD drive on your computer.
USB drivers are also available for download from the Drivers page.