MicroPulser 1000M Matched Outputs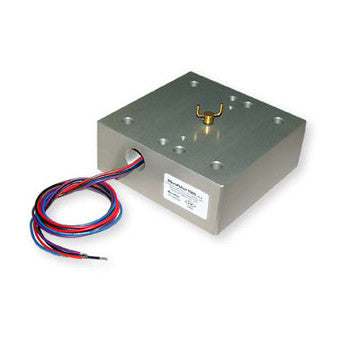 MicroPulser 1000M provides pulses on both output channels - regardless of rotation direction. True Absolute Rate filtering provides a +/-36 degrees of rotation de-bounce window. When flow is reversed, allow 36 degrees of rotation (100 pulses) before pulse output resumes on both outputs.
Read more about True Absolute Rate...
MP-1000M Brochure
MicroPulser 1000M Manual
Installation Drawing
Features
Matched Outputs provides pulses to two systems from one pulser

Provides 1000 pulses per revolution

Designed for class I, Division 1 Groups C and D locations

Designed to fit most industrial and commercial gas meters

Microprocessor True Absolute Rate algorithm removes error pulses caused by vibration or mechanical noise

Open collector outputs simplify interfacing

Standard 1/2" NPT electrical connection

Environmentally sealed electronics

Lubrication free Engineered Plastic bearings